What is PlatiOnline?
Since 2002, PlatiOnline.ro has been one of the most efficient and secure platforms committed to online merchants, for accepting and processing online payments. Our integrated management and administration system of online payments provides a fast, reliable and secure trading solution that allows for the administration of transactions through financial operations that are specific to bank cards, alternative online payments, as well as conducting administration operations that are specific to online businesses.
PlatiOnline.ro provides to online partner stores:
– complete services for the management and monitoring of online sales.
– solution for the processing of online payments that is fast, reliable and secure, which is achieved by the integration of the 3D secure MasterCard Secure Code and Verified By Visa standards, as well as proprietary security and anti-fraud protection methods for online transactions.
– PCI DSS – Merchant Services Provider – Level 1 certification and SSL Extended Validation (Secure Socket Layer) security certificates.
– the possibility of generating Payment Links directly from the platform – for commercial / marketing communications
– free integration for the most popular eCommerce platforms.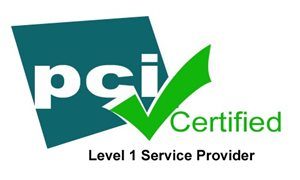 Competitive commissions for multiple methods of accepting online payments:
– full payment via bank card
– payment with zero-interest installments through credit cards
– recurring online payments
– payment with login and trough just one click
– bank transfer that is reconciled and processed by PlatiOnline
– payment processing through payment orders (with a barcode), which are issued online and can be paid using cash, at the Romanian Post Office or Raiffeisen Bank.
– monitoring and processing of cash on delivery payments through the free integration of the courier services management platform: www.LivrariOnline.ro .
Free integration for the most popular eCommerce / shopping cart platforms:
Magento + Prestashop + Opencart + WooCommerce (WordPress) + ContentSpeed + ShopMania + Joomla (VirtueMart) + OsCommerce + nopCommerce + HikaShop + The Cart (WordPress)
Fast integration with Webeshop through the PlatiOnline – Webecom partnership.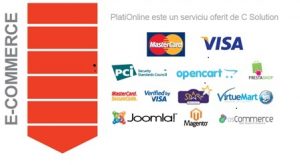 Customized development of receiving and management systems for on demand online payments.