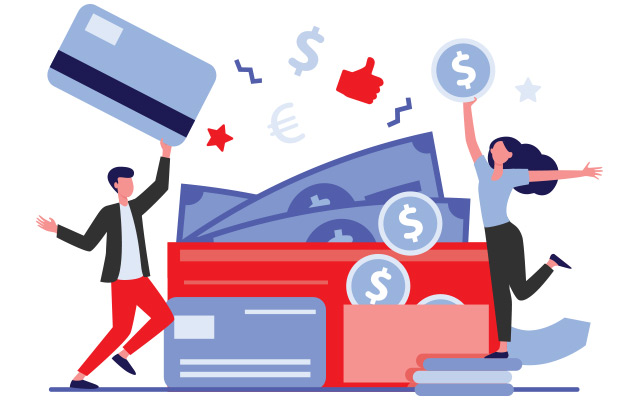 E-wallets are a great way for online businesses and customers to make transactions in a simple, hassle-free way. Romania's leading online payment solutions provider, PlatiOnline has launched https://Plati.online – an innovative new feature that makes the entire process of keeping track of online payments and relevant data easier and centralized for merchants and customers.
The purpose of Login with Plati.online service is to link online merchants enrolled in the PlatiOnline system with credit holders making the payments and to bring them on the same page. There are many benefits that both the merchants and customers can enjoy with this cutting-edge e-wallet system, providing an optimal experience to everyone.
For Customers
Customers can provide information and store it on the Plati.online e-wallet for future orders and payments, making it easy to input their personal details to merchants when placing new orders. All they have to do is make a few selections to fill in the details, and that's it. The data may include:
Login and contact info;

Multiple invoice info;

Multiple shipping info and the list of addresses orders have been delivered to;

Multiple credit card info, like Visa, Visa Electron, MasterCard and Maestro;

Details for 1 click payment.
Moreover, customers will be able to view a complete history of transactions they have made to date, with a particular merchant, under a single user email address. In other words, it is the easiest way for customers to login and place an order using already stored information from the Plati.online e-wallet.
For Merchants
The new feature, Login with Plati.online, is unlike anything that has been introduced yet – it centralizes all the information pertaining to specific customers on a single platform, making it extremely easy to view customer history. Login with Plati.online allows clients to login to their merchant's website using dedicated Plati.online e-wallet credentials and import data, such as contact details, invoice and shipping info into the order shopping cart, and payments made using the 1 click payment method with the credit card info saved into the e-wallet system.
The Plati.online e-wallet difference
Plati.online is a truly remarkable e-wallet system, that creates convenience for both merchants and customers and streamlines the entire online transaction process. The best thing is that with Plati.online, you can save a lot of time and effort needed for creating new accounts or remembering a multitude of user IDs and passwords to access those accounts. Moreover, you don't have to go through the hassle of entering all the contact, invoice and shipping info over and over again.
Plati.online requires merchants to comply with our e-commerce best practice standards, and they have to verify themselves by undergoing the PlatiOnline KYC (know your customer) procedure before they can go live and accept payments via our e-wallet system. The user-friendly interface of the Login with Plati.online feature makes it easy to manage all data and information, allowing people to make online transactions in a less time-consuming, stress-free manner.
Want to get more information about https://Plati.online and its distinct features? You may get in touch with our professionals by contacting us today.
We will love to hear from you.