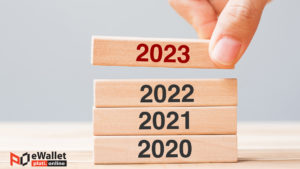 This week we analyzed the figures from Semester 1 2023 from the platform Plati.Online
KPI details analyzed YOY S1 2023 vs 2022
1. Amount processed: +21.12%
The total amount processed registered an increase of 21.12%, proving the trust and reliability that merchants and consumers have in Plati.Online
2. Number of transactions: +7.85%
Although the number of transactions registered a modest increase of 7.85%, it represents the preservation of the constant growth trend in the platform Plati.Online
3. Average transaction amount: EUR 80.60
The average transaction amount increased from €71.78 in 2022 to €80.60 in 2023, registering a growth of 12.30%. This indicates greater spending power and trust in the platform by its users.
4. Number of active merchants: +22%
The number of merchants active in the platform Plati.Online increased by 22% , further strengthening its position as an active provider of payment services.
Link between KPIs:
The KPI values indicate a level of growth that we have estimated at the beginning of 2023 for Plati.Online.
While the number of transactions increased modestly, the significant increase in average transaction value and total transaction value suggests that users are making more significant, consolidated purchases.
The increase in the number of active merchants also indicates a wider acceptance and trust in the platform Plati.Online.
The link with the inflation rate in Romania
According to the National Bank of Romania, the inflation rate in Q1 2023 = 14.5% and in Q2 2023 = 10.3%
Interestingly, we noticed that the KPI values of Plati.Online are influenced partly by the inflation rate in S1 in Romania. Although inflation typically indicates a decline in purchasing power, the increase in transaction amounts and average transaction value on  Plati.Online suggests a resilient and growing e-commerce sector.