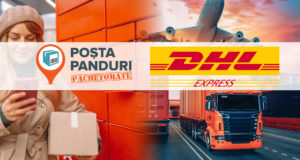 We are pleased to announce the partnership between Poșta Panduri and DHL Express.
From now on, DHL Express customers can use the Poșta Panduri Pachetomate (Parcel lockers) network for their deliveries.
This partnership is a great opportunity for both companies and will provide customers with more convenient and efficient services.
Poșta Panduri has a national network of over 130 Parcel lockers throughout the country, which will make it easier to ship parcels to DHL Express customers. Poșta Panduri is an open network(agnostic) type, which can be operated by several courier companies.
DHL Express is one of the world's leading logistics companies, and we are excited to work together to provide our customers with the highest quality services.
We are confident that this partnership will benefit both our companies and our customers, laying the groundwork for a long-term relationship that will continue to grow and expand.