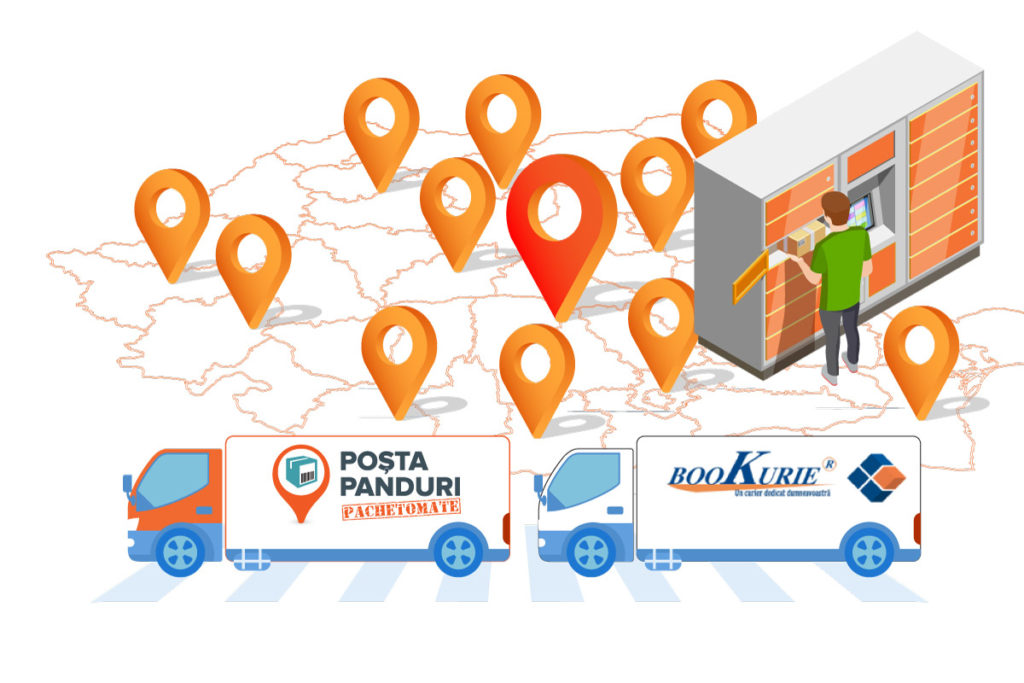 PostaPanduri.ro, the courier service offered by C Solution SRL, the company that also developed the Plati.Online and LivrăriOnline.ro services, signed the first Open Parcel Network partnership in Romania with Bookurier SRL, a Romanian courier company.
This partnership allows both courier companies to deliver parcels together using Posta Panduri Pachetomate network infrastructure.
From now on, Bookurier offers the Click&Collect service, by integrating into the PostaPanduri.ro national parcel locker network, with over 160 locations throughout the country. Thus, online stores that use Bookurier services for e-commerce orders will benefit from the extended PostaPanduri.ro Pachetomate network for delivery and return services.
In the context of courier services, the term "Open Parcel Network" (OPN) refers to an open network for couriers, carriers and traders using a common infrastructure. PoștaPanduri.ro Pachetomate network has the ability to interconnect with multiple courier companies to facilitate the dispatch, delivery and return of parcels in the Click&Collect system, efficiently and flexibly.
Through an OPN network, parcel transportation is optimized and greater geographic coverage is ensured, allowing partner couriers to expand their services in a very short time and at low costs.
Through this partnership, Bookurier will also access the first mile (the courier picks up the package from the parcel locker) and last mile (the courier delivers the package to the parcel locker) operations of the delivery process of an order through PoștaPanduri.ro smart lockers, so that the parcels arrive as quickly as possible at the destination.
Another strength of the partnership is the simple and free integration of merchants with online stores in the Bookurier portfolio, who have free access to all modules developed by C Solution for the most popular platforms, such as GoMag, MerchantPro, WooCommerce, WordPress, Magento, Shopify, OpenCart, PrestaShop or ContentSpeed. Moreover, API integration of the service on merchant platforms can be provided free of charge by C Solution.
The merchants appreciate the competitive prices offered by Posta Panduri, as well as the facility to deliver to temperature-controlled parcel lockers, a unique service in the world at the moment, so that potentially perishable goods – such as those from the beauty industry – arrive in condition optimal for the final customer.
And thus, PostPanduri.ro takes a new bold step for the courier service industry, from which the end customers especially benefit, who have multiple delivery and return options available to them.