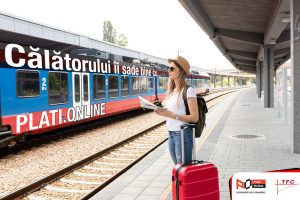 Traveling is a joy, and traveling by train has its flavor.
From now on, through the partnership between Plati.online and Transfer Feroviar Călatori, you can go by train with style and no headaches. You can book and pay online for your train ticket without having to go to the train station, the agency, the train controller…
We wish you a pleasant trip!