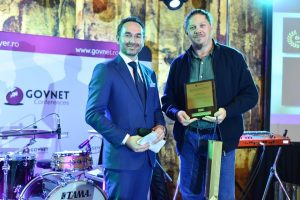 We've been rewarded again and we are proud of it!
Plati.online and Posta Panduri 🏆🏆🏆 obtained the MOST INNOVATIVE COURIER & POSTAL SERVICE award for our Teleportation service, within the Courier & Postal Services Business Awards for Excellence, organized by GOVNET.
The fight was close, strong competitors, but when it comes to innovation, we are always the first.